Sunday, November 29, 2020
My last post was mid-March and I was thanking the marvellous NHS for my new hips and asking you all to hold tight for the bumpy ride ahead cos of this 'this awful flu'.
Hell's teeth!
Time to poke my nose above the parapet. Hallo lovely people. Eugh! Looking nasty...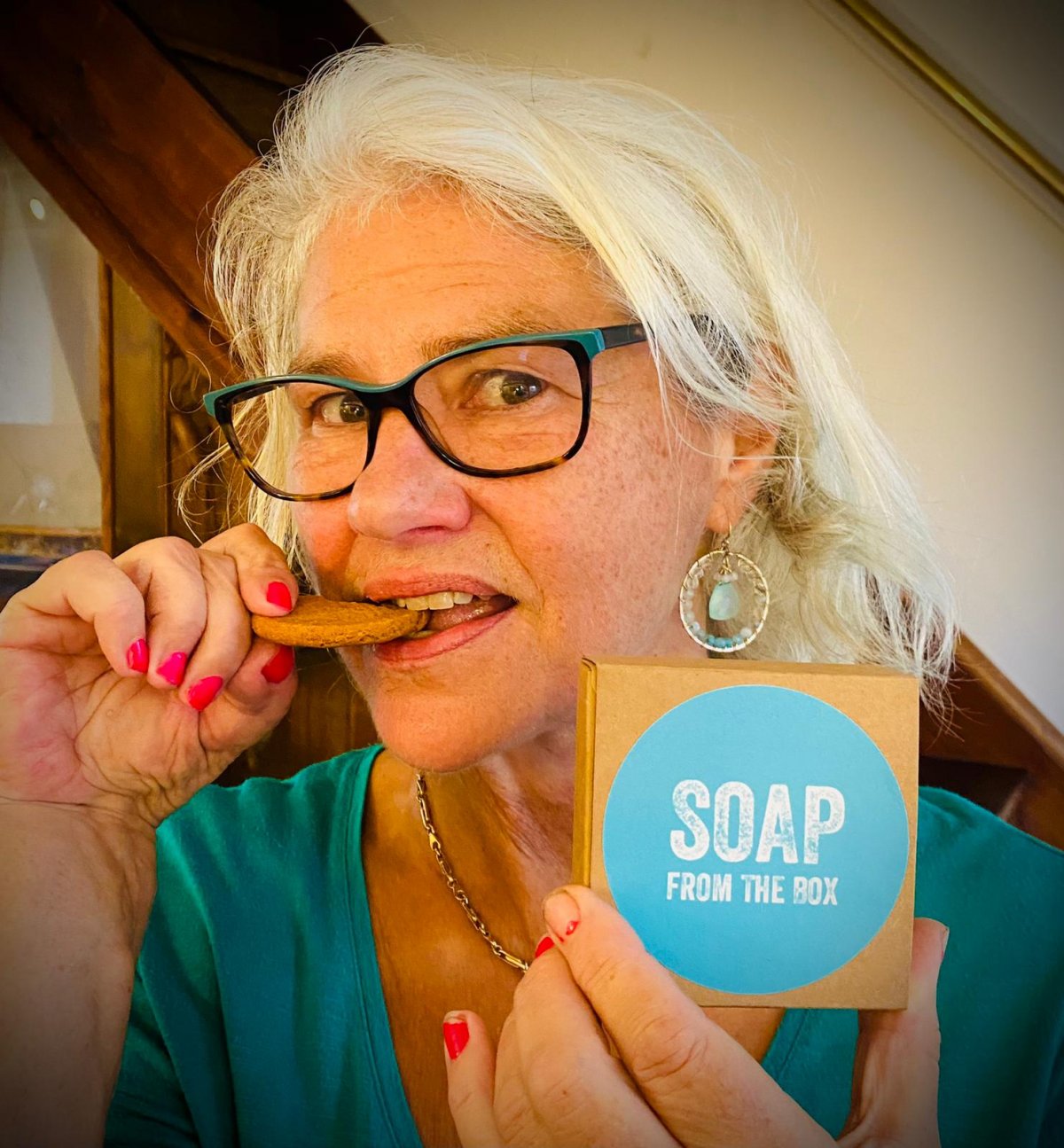 I think the most terrible thing we face is division while we're in this weakened state. So here I am chums, no makeup, no hair, sailors nails, chomping on a ginger nut and yacking away with my director chum Lee about soap. Listen here...
https://www.buzzsprout.com/1386826/6575212-denise-blackhttps://www.buzzsprout.com/1386826/6575212-denise-black
---
Thursday, March 12, 2020
You might notice a discrete walking stick in that pic outside TV Centre in my last post? Well news is, it's GONE! Two new hips and I'm officially bionic. I've thrown my stick away and it's like being a kid again. I'd thought I'd celebrate with a new look. What do you reckon?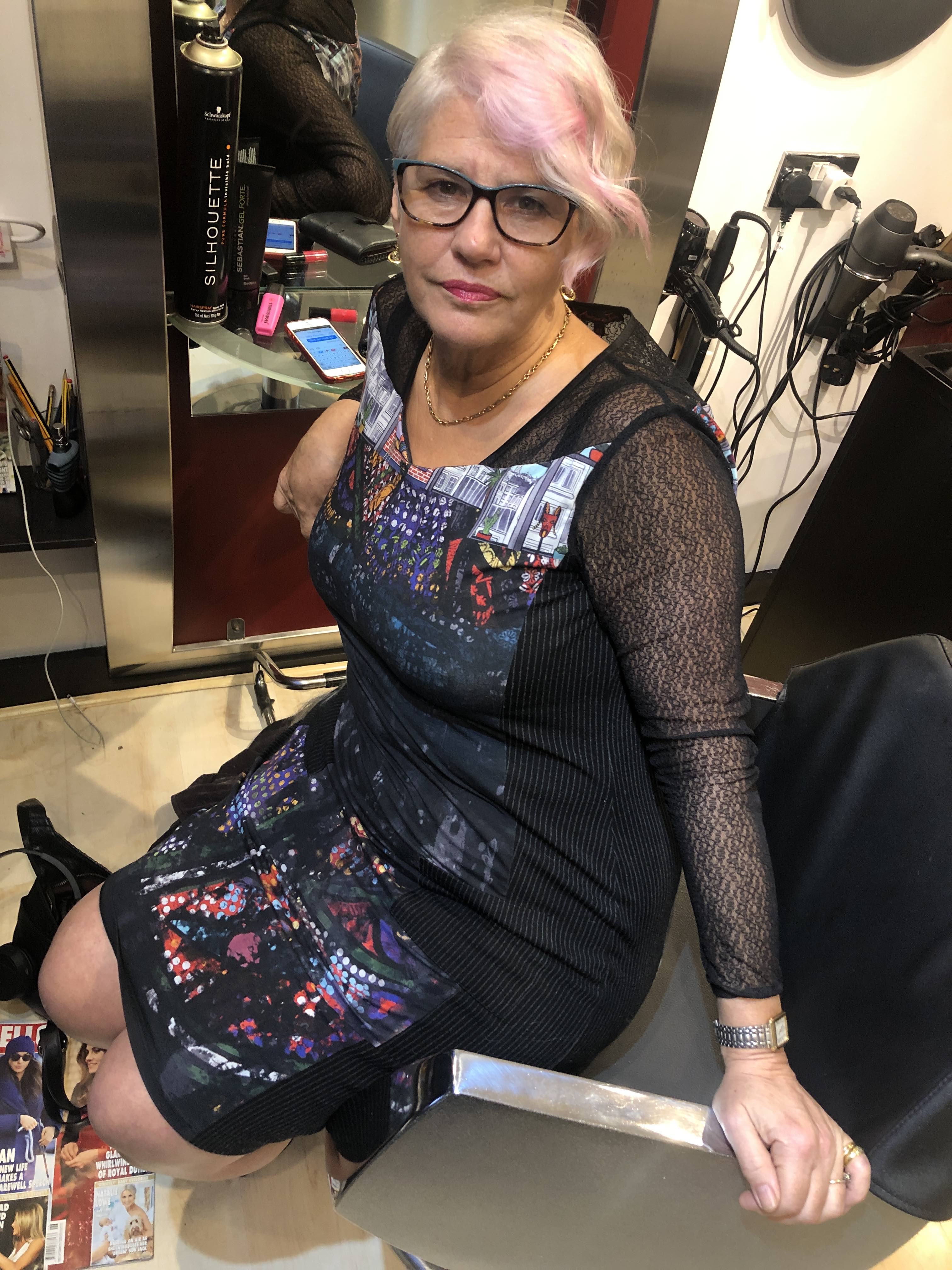 Can I just say a big thank you and hats off to our mighty NHS, you people are just the tops. I can't thank you enough. Thinking of you all with this awful flu scare going on. I know I'm a restless patient (is that an oxymoron?) but you guys make pain bearable. Here I am coming round (ish). How can you be grumpy with cheery faces like these?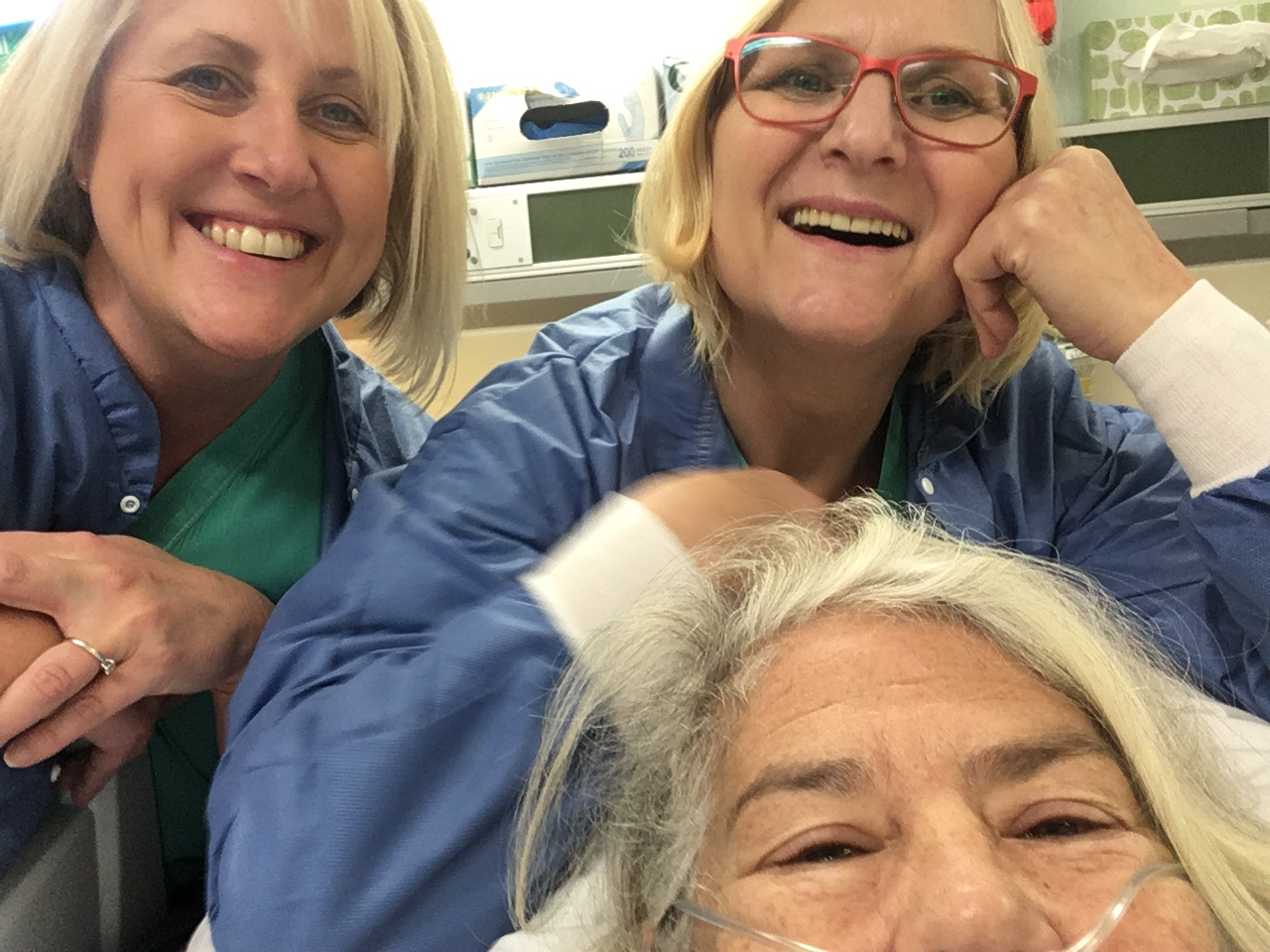 What's new workwise? Well I've landed a fantastic part in a movie...but I can't tell you more yet. And filmed a great guest on a fab TV series...which I also can't tell you about yet. You think I'm making this up right?
It's going to be a rollercoaster of a 2020. Hold tight and don't be scared. More soon....love dBx
---
Wednesday, October 16, 2019
It's been a blast since The Last Tree hit our cinemas. Fabulous reviews! Check out Rotten Tomatoes! And I was treated like a bloody Queen by the lovely ladies of Loose Women, thank you so.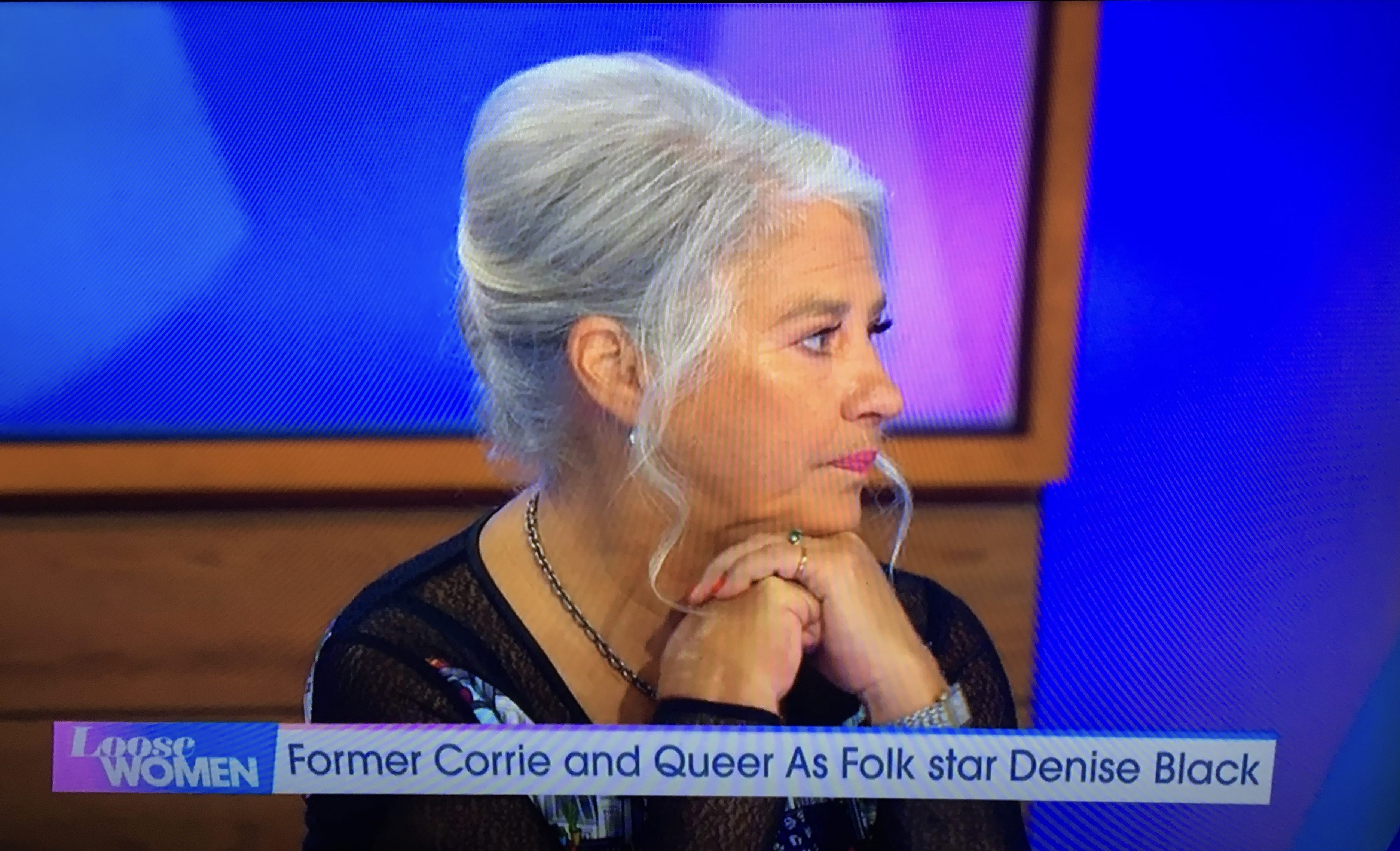 Thrilled to say I will get to introduce The Last Tree at my local, the No6 in Portsmouth Dockyard on Nov 7th. Can you come? I grew up in Portsmouth and I'll speak on behalf of the Southsea based charity, Tonic Music for Mental Health, prior to showing the film. I know for a fact that singing makes me happy - a 5 minute blast on my auto harp and I'm sorted. Tonic explores the many ways that music, including workshops, gigs, choirs and community projects, can help people experiencing mental health problems.
Here's me with Theo and Jay outside TV Centre, Loose Women's new home.
Nice to have chums to look after you, eh? Feel the Love.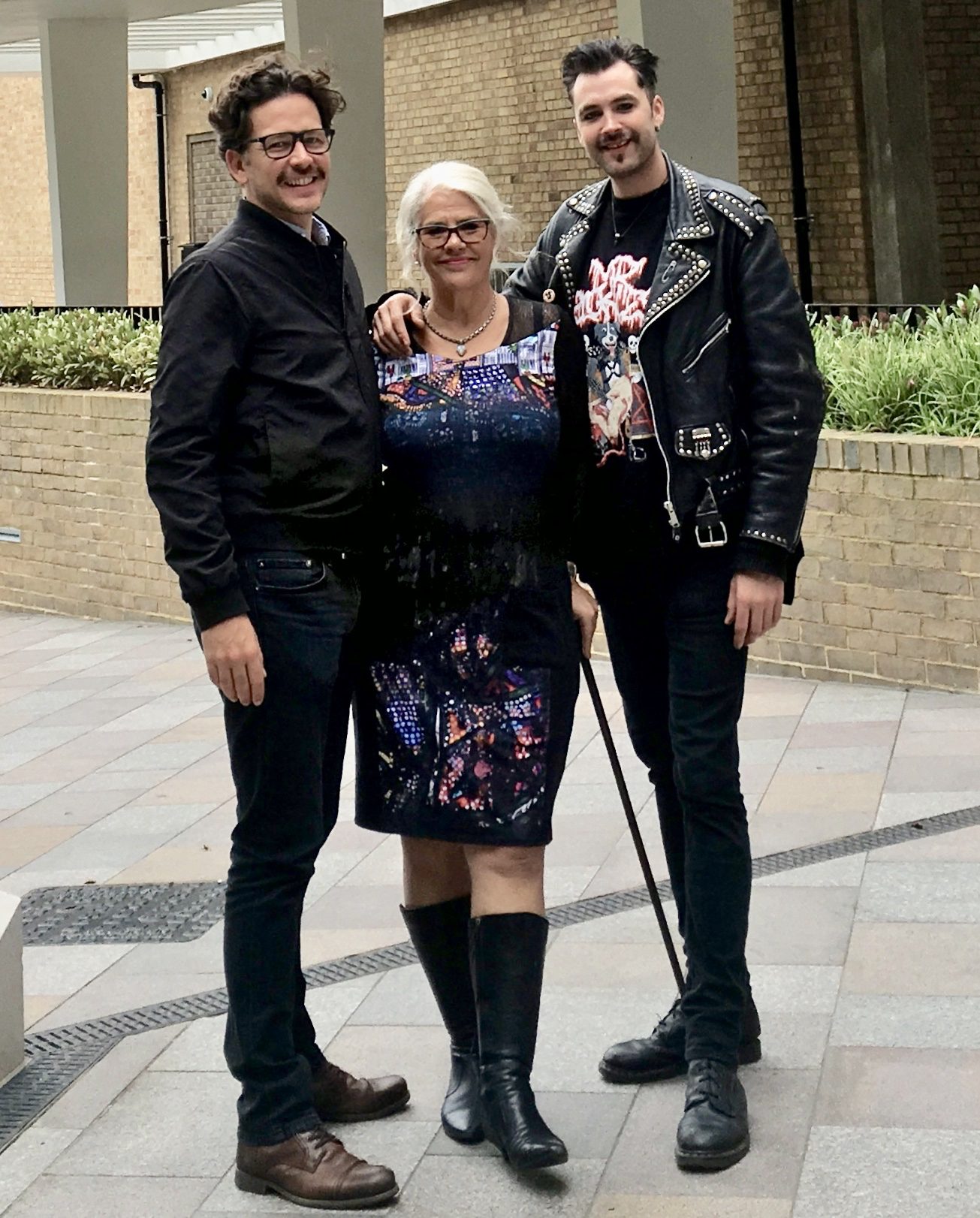 You can book tickets for the No6 here:
https://www.no6cinema.co.uk/films/the-last-tree

Or you can find out where The Last Tree is on near you here:
https://www.thelasttree.film

---
Monday, September 2, 2019
I have wanted to sail in the Caribbean ALL MY LIFE, so here's my cheshire cat grin when I finally get to do it in my mate's Rustler 36 earlier this year. Pic taken just as we drop anchor in St Vincent and the Grenadines.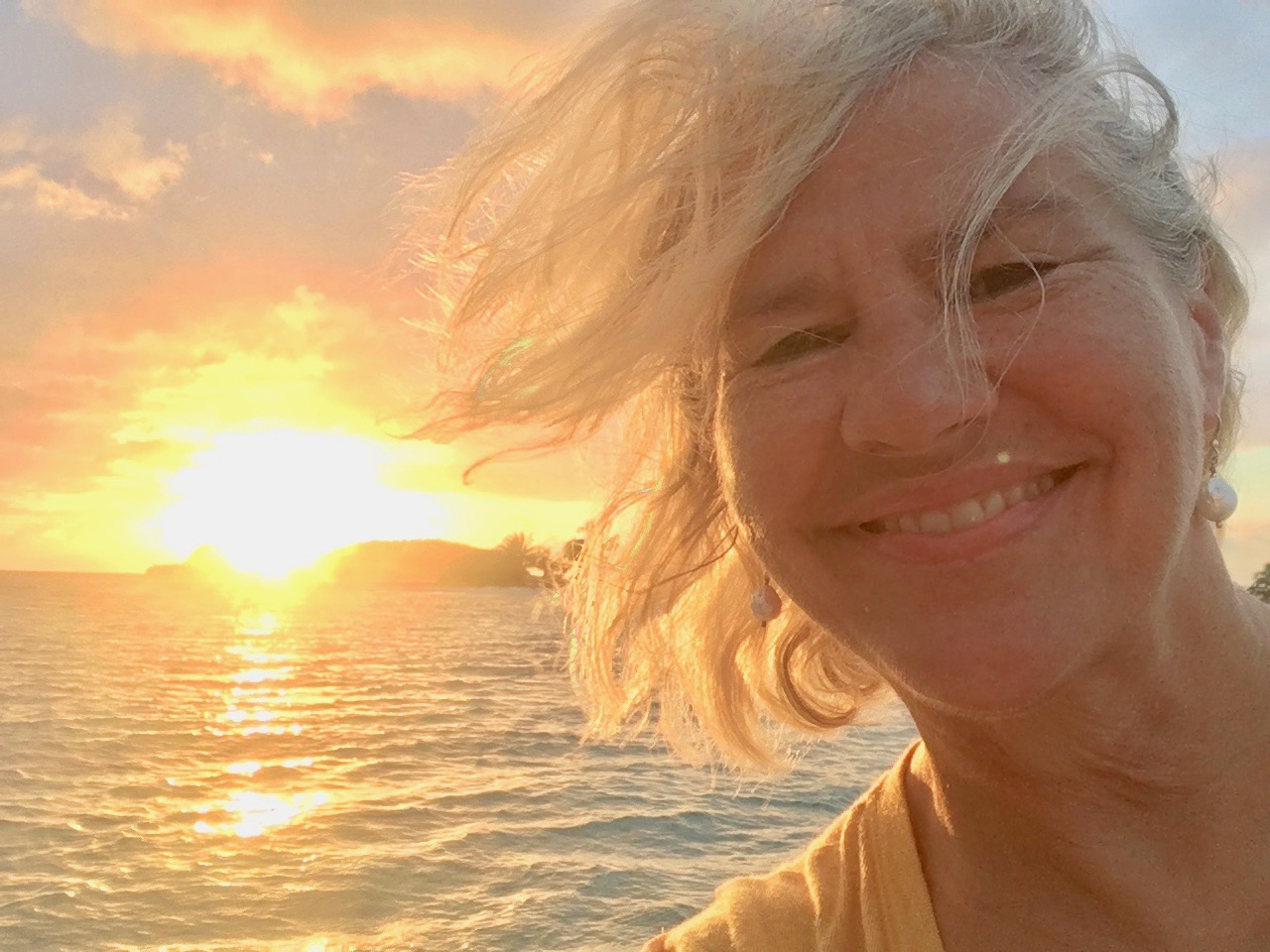 That set me up for a rollercoaster at work. The great news is that the film I made last year by Shola Amoo (I was actually doing some ADR on it the day Dad died) did really well at Sundance and will be released at Picture Houses all around the UK on Sept 27th. You'll find the trailer by clicking my Media button.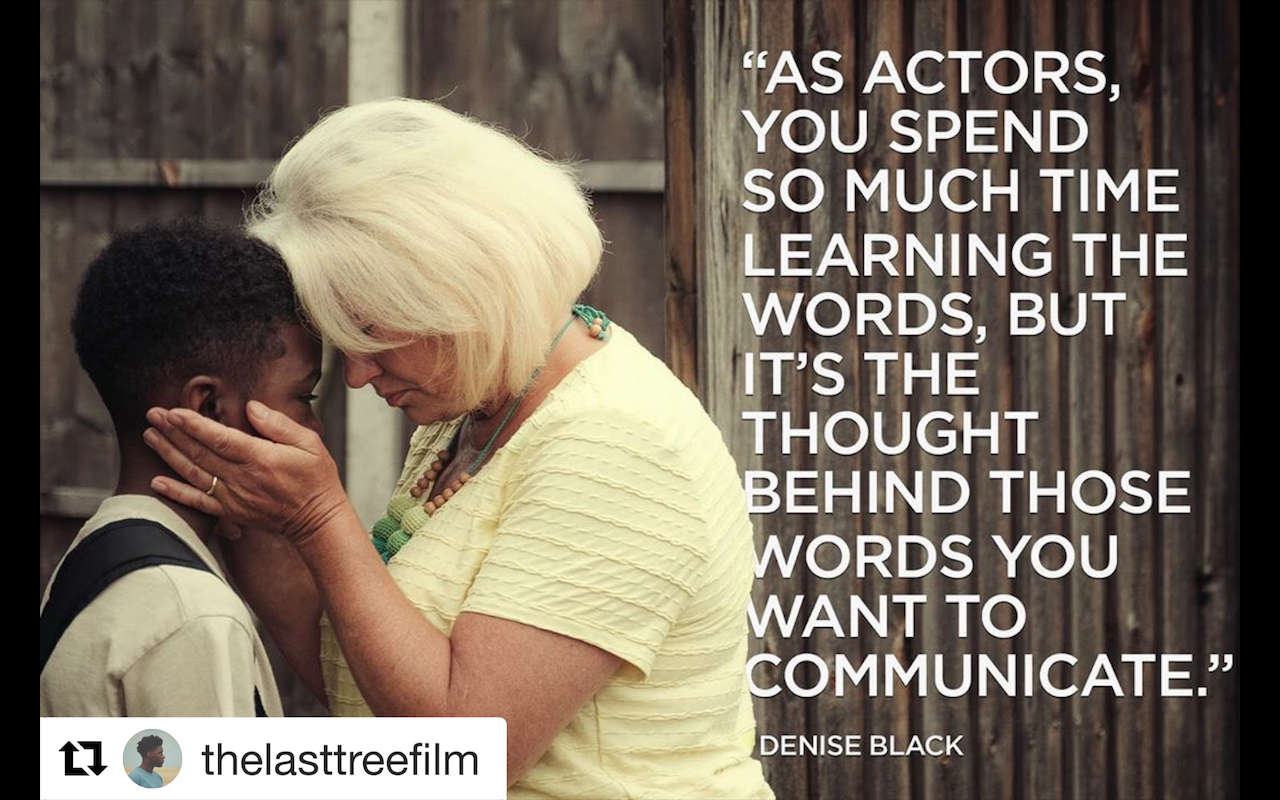 And then I was lucky to be directed by Paul Foster playing Mrs Elton in The Deep Blue Sea at Chichester Festival Theatre. Brilliant cast, great reviews. Seen here between the divine ladies of Dressing Room A, Helena Wilson and Nancy Carroll.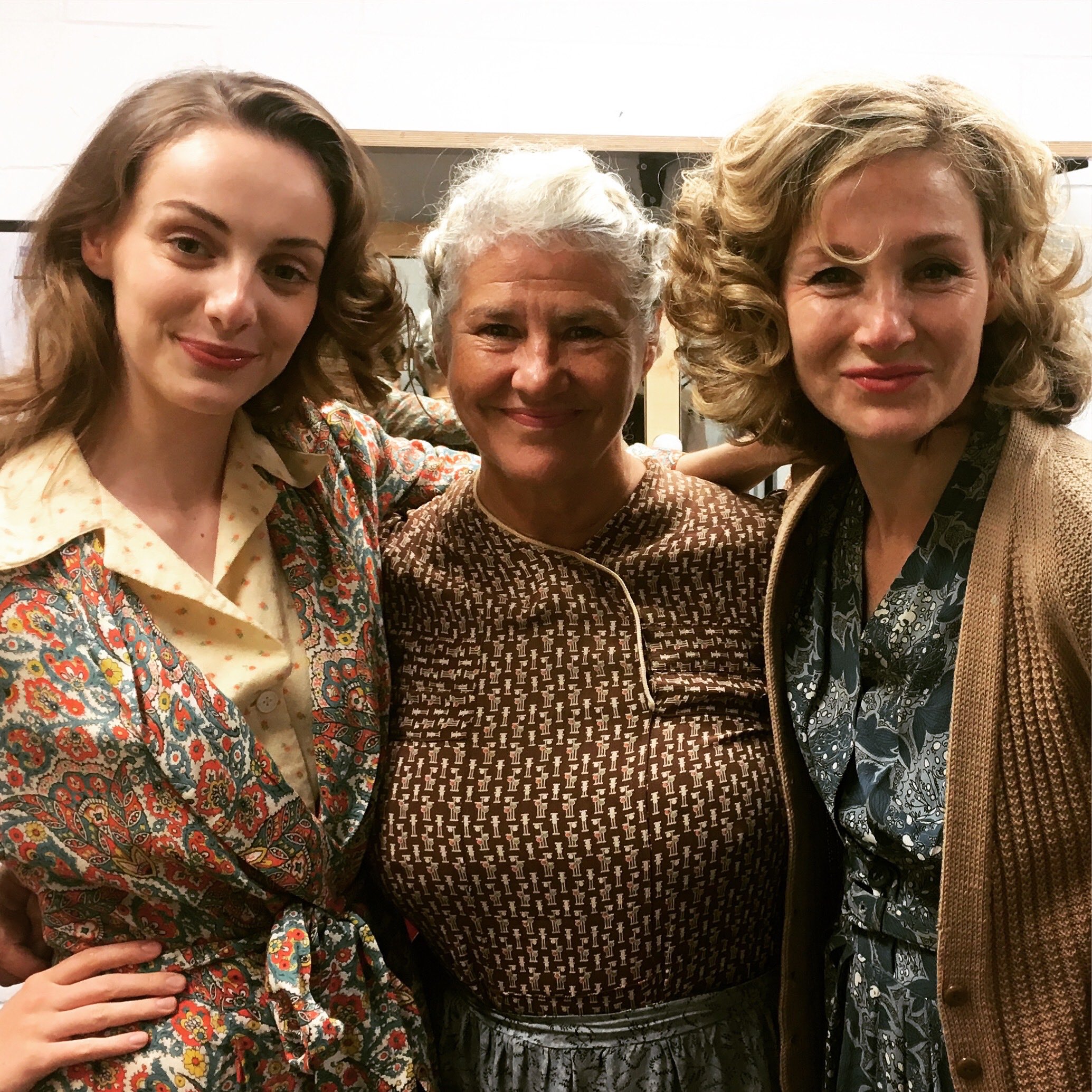 I also got to play the Ladies Tent again at Brighton Pride. Such joy. Alyn Waterman (right of me) was hair and makeup on QAF, and Frith Tiplady (right of him) was location manager. She now produces Peaky Blinders, so there's posh for you.
And then of course 2019 is the 20th anniversary of Queer As Folk, so I get to glam up (Alyn Waterman again) and join Russell T Davies, Criag Kelly and Tom Robinson for a screening and Q&A at the BFI. Amazing experience - we got a standing ovation! Catch the series on All4.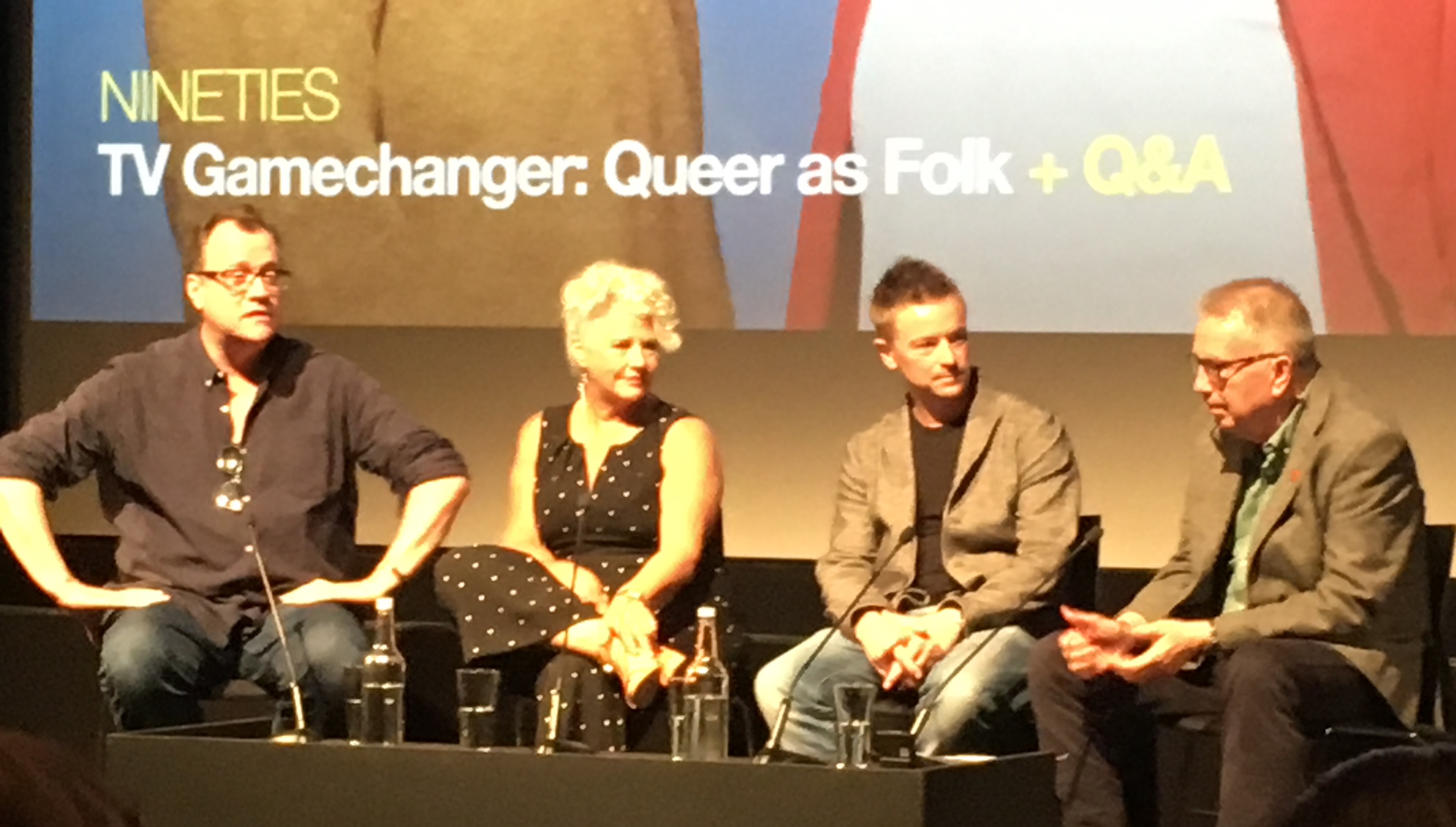 So that's my news. I'm doing it, I'm really doing it!
---
Monday, February 4, 2019
I have taken time away from here because I've been enjoying time with the family. Dad has kicked the bucket, which is sad but good too. I say 'kicked the bucket' to make light. Anyone will tell you, Don was a mighty man. We were lucky to have him as the cornerstone of our family for so long. And even now he's gone, he's in our hearts. I owe my wanderlust to him, and my stubborness. Dad looked life in the eye. So to anyone who is missing anyone, my heart is with you. Life is precious stuff. Here we are with Myrtle the dog on the Camber in Southsea. I'd just sailed my boat round from North Wales and Dad came to greet me.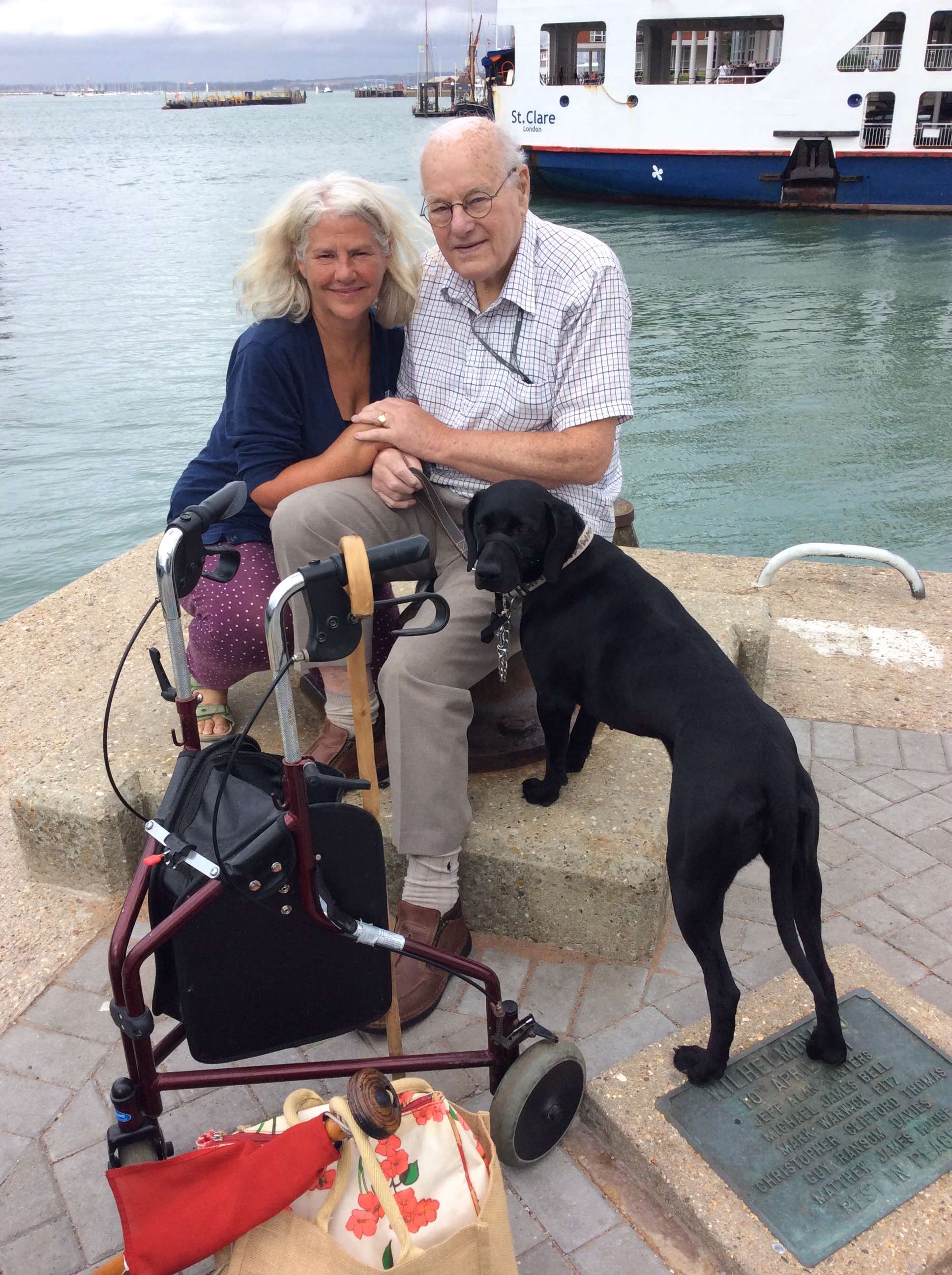 ---