Wednesday, July 18, 2018
So we're in the last week of Machinal at the Almeida. Such a happy company, tremendous crits, great theatre to work at. Always strange coming to the end of the theatre show - cos after it's finished, that's it, it's gone! Here's me as Ma with the wonderful Emily Berrington as Young Woman. Drop in and see us if you possibly can.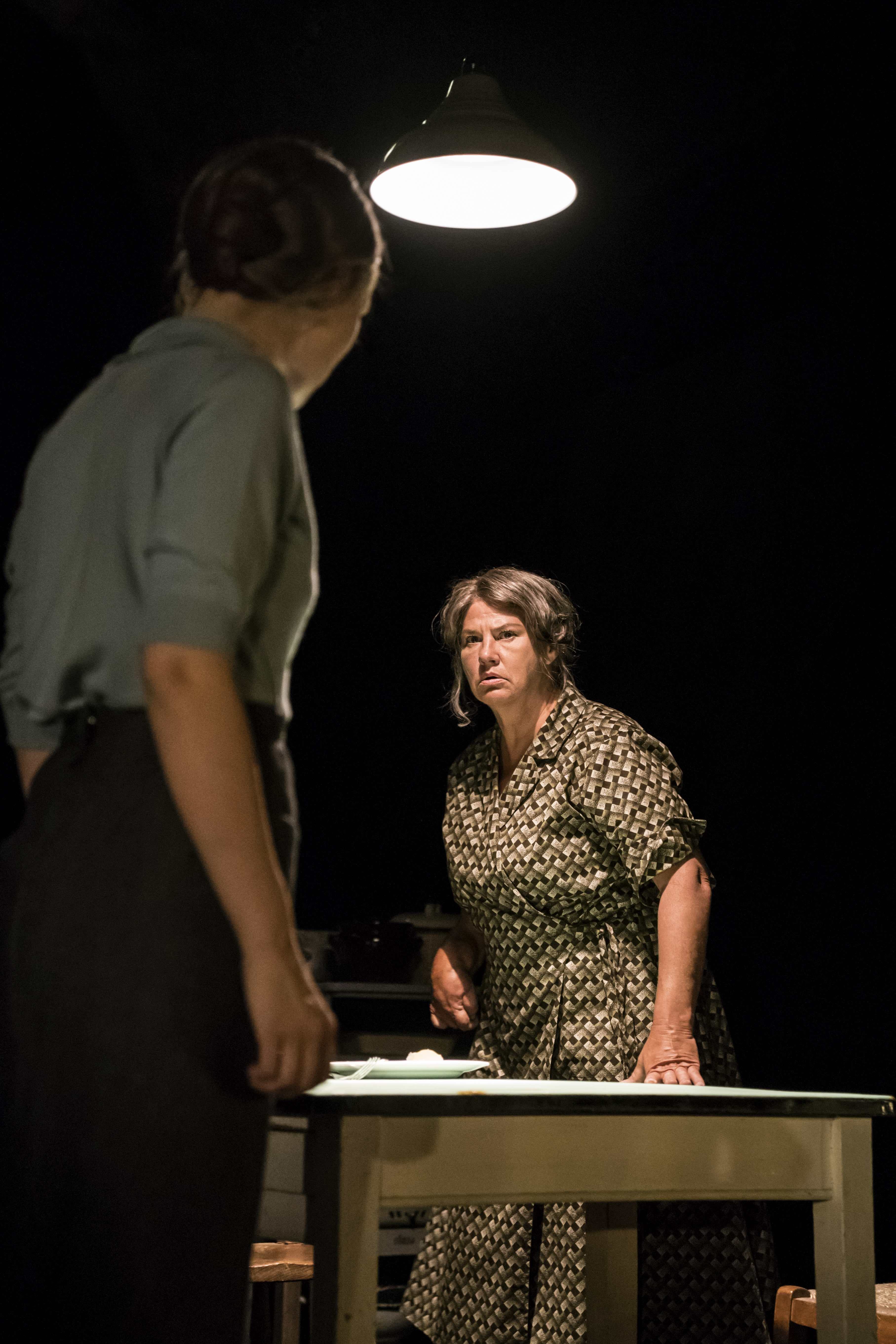 What's next? I've got a guest on a TV drama coming up and then another great play, watch this space. I'm also headlining in the Women's Tent at Brighton Pride on Saturday August 4th in Preston Park. Should be on about 5pm. It's me and Britney! More here
https://www.brighton-pride.org/sheila-mcwattie-womens-performance-stage2/


Methinks I see time to go sailing coming up. I'll leave you with a little video I made my Dad who managed to join my birthday celebrations in Chichester Harbour thanks to the Wheely Boat operating out of Thorney Island. What a day. Enjoy the heatwave chums!
https://youtu.be/Nb-jS1cHlV4


---
Thursday, April 26, 2018
Hot off the press today! The Almeida Theatre has announced the full cast for its revival of Sophie Treadwell's Machinal, directed by Natalie Abrahami.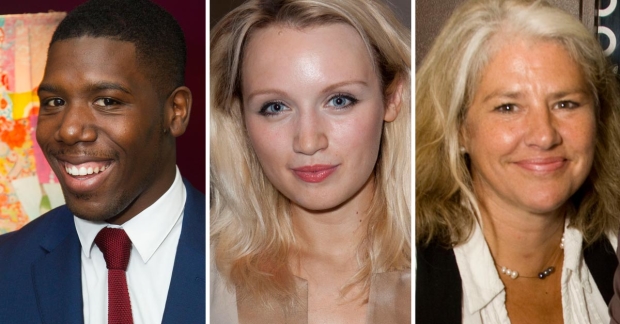 Dwane Walcott, Emily Berrington and Denise Black
Natalie Abrahami's production will star Emily Berrington as Young Woman, Denise Black as Mother, Jonathan Livingstone as George H Jones and Dwane Walcott as Dick Roe. The rest of the cast, who all play various roles, are Nathalie Armin, Khali Best, Demetri Goritsas, Andrew Lewis, John Mackay, Alan Morrissey, Kirsty Rider and Augustina Seymour.
Sophie Treadwell (1885 - 1970) was an extraordinary woman - a sufragette, actress, director, playwright and journalist. It's a huge honour to be part of this first revival since the National Theatre production in 1993.

Here's a reminder of some of my theatre work: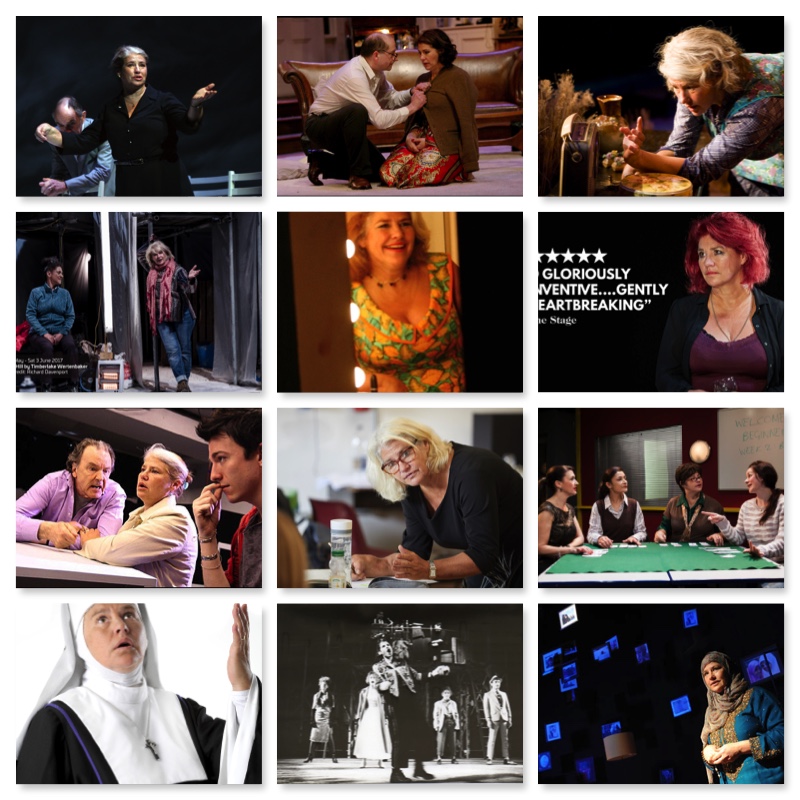 Aristo (Chichester Festival Theatre), Who's Afraid Of Virginia Woolf (Liverpool Playhouse), Roots (Royal Exchange Manchester), Winter Hill (Bolton Octagon), Den in dressing room waiting to go on (Pizza On The Park), The Cherry Orchard (Sherman Theatre Cardiff), The Long Road (Soho Theatre), Den in rehearsals (Sherman Theatre), Pack (Finborough Theatre), Sister Act the Musical (National Tour), The Threepenny Opera (Oldham Coliseum), Sisters (Sheffield Crucible).

If you can make it to Machinal, let me know and I'll see you in the bar after!
---
Friday, November 17, 2017
Actually in truth, writing this from Vienna, but will be back in the South of England by next week, and there's a couple of gigs coming up too. So what's new? Well one thing that happened is this...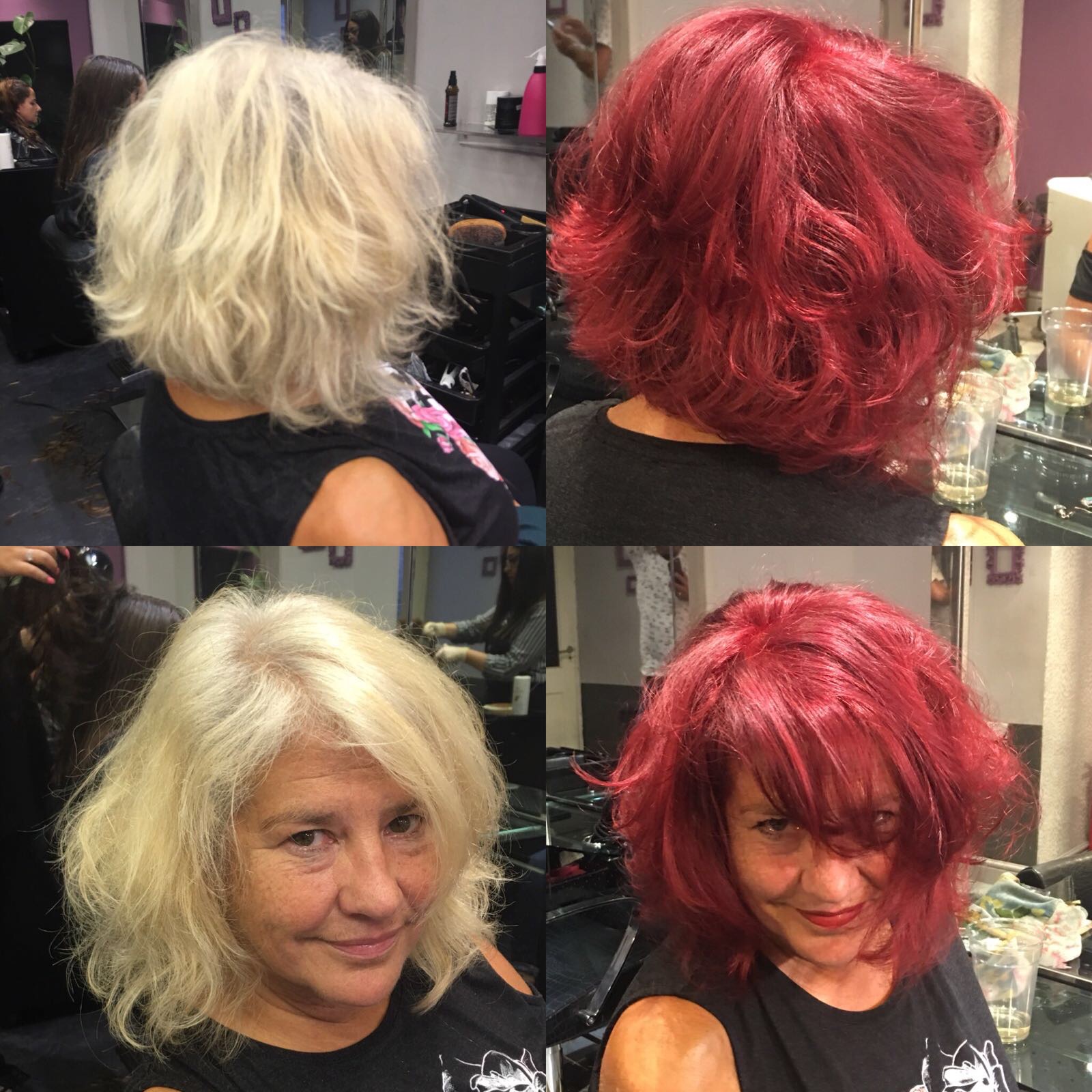 That was for the part I played in Gary Owen's re-imagined "Cherry Orchard" - which is finished now, so lord knows what happens next - but I'm red right now! I'm taking a quick break in Vienna with my son and father-in-law Eric, then it's back to the South Coast of England for a couple of gigs and (weather permitting) a bit of sailing before I take Sunya out of the water for a few winter weeks.
It's been a hell of a year, full of adventure. Just before The Cherry Orchard I sailed the Bay of Biscay with my mate Geoff on his 36 foot Rustler. That was a game changer. I've talked about sailing the open ocean but my boat and my sailing has largely been coastal. This was a reality check for my sea legs and the news is it was AMAZING. Here's me prepping breakfast after we've made it across BoB and are setting out for England...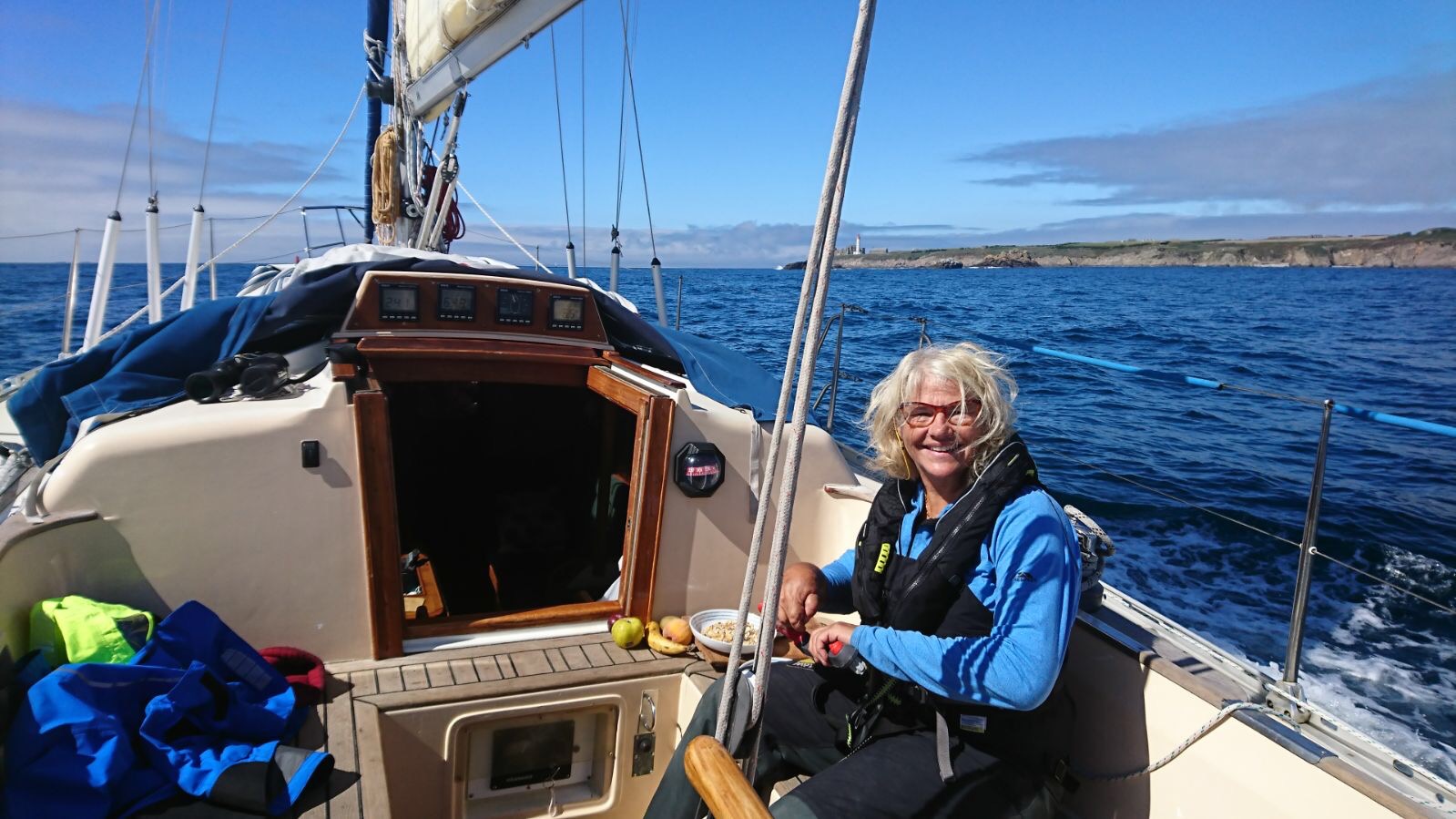 When I got back I was soon off to Cardiff to rehearse, but I ducked back to London for my father-in-law Eric Sanders book launch. Eric is nearly 98. Back when he was a jewish boy in Vienna he watched Hitler march into town and ran home to tell his mother. She said he wouldn't be going to school again, and he didn't. What followed is a huge story, one which you can read in his extraordinary autobiography - you can find it on Amazon books (search for Eric Sanders), as you can his novels. Eric has become something of a celebrity in Vienna in his 90s. He's on telly, he's in the papers, everyone wants to interview him. Isn't that an extraordinary life full circle. I was very proud to perform at his book launch with my beloved family and life long Kray Sister chums Kate McKenzie and Josie Lawrence.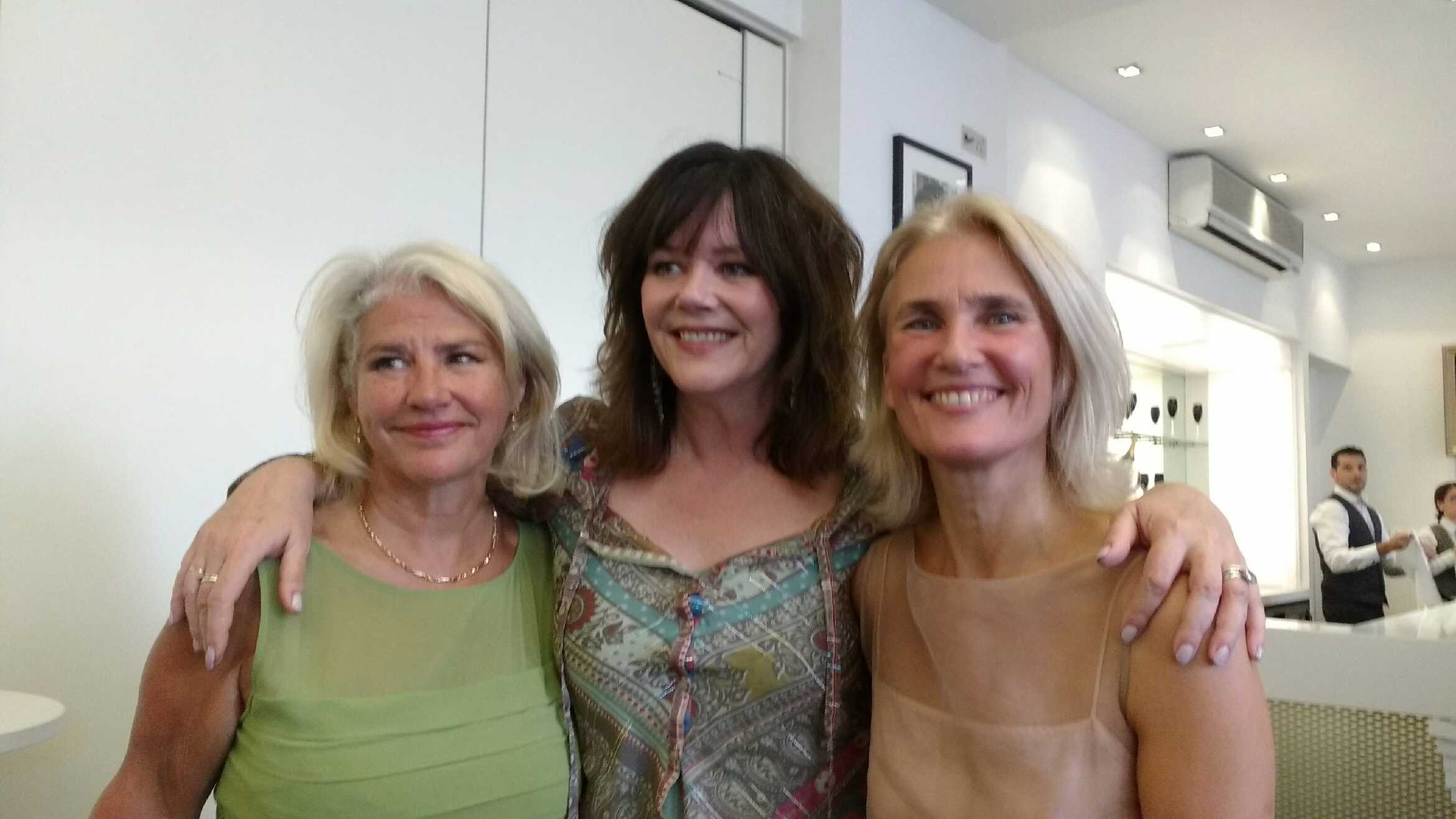 But now I have to get down to some practice! 2 gigs coming up:
Friday Nov 24th at the Rottingdean Club
Sunday Dec 4th at Bar Broadway.
See you soon!
---
Tuesday, October 24, 2017
There's no guarantees but when a theatre show is blessed, it's such fun to play on stage. Read Lyn Gardner's phenomenal review of our Cherry Orchard at the Sherman Theatre in yesterday's Guardian:
https://www.theguardian.com/stage/2017/oct/19/the-cherry-orchard-review-chekhov-sherman-gary-owen-rachel-oriordan


I've always enjoyed the rehearsal room, and Gary Owen has written a part to die for. Rainey just sung from the page. My job is to borrow her soul and go all out to inhabit her. Director Rachel O'Riordan held my hand.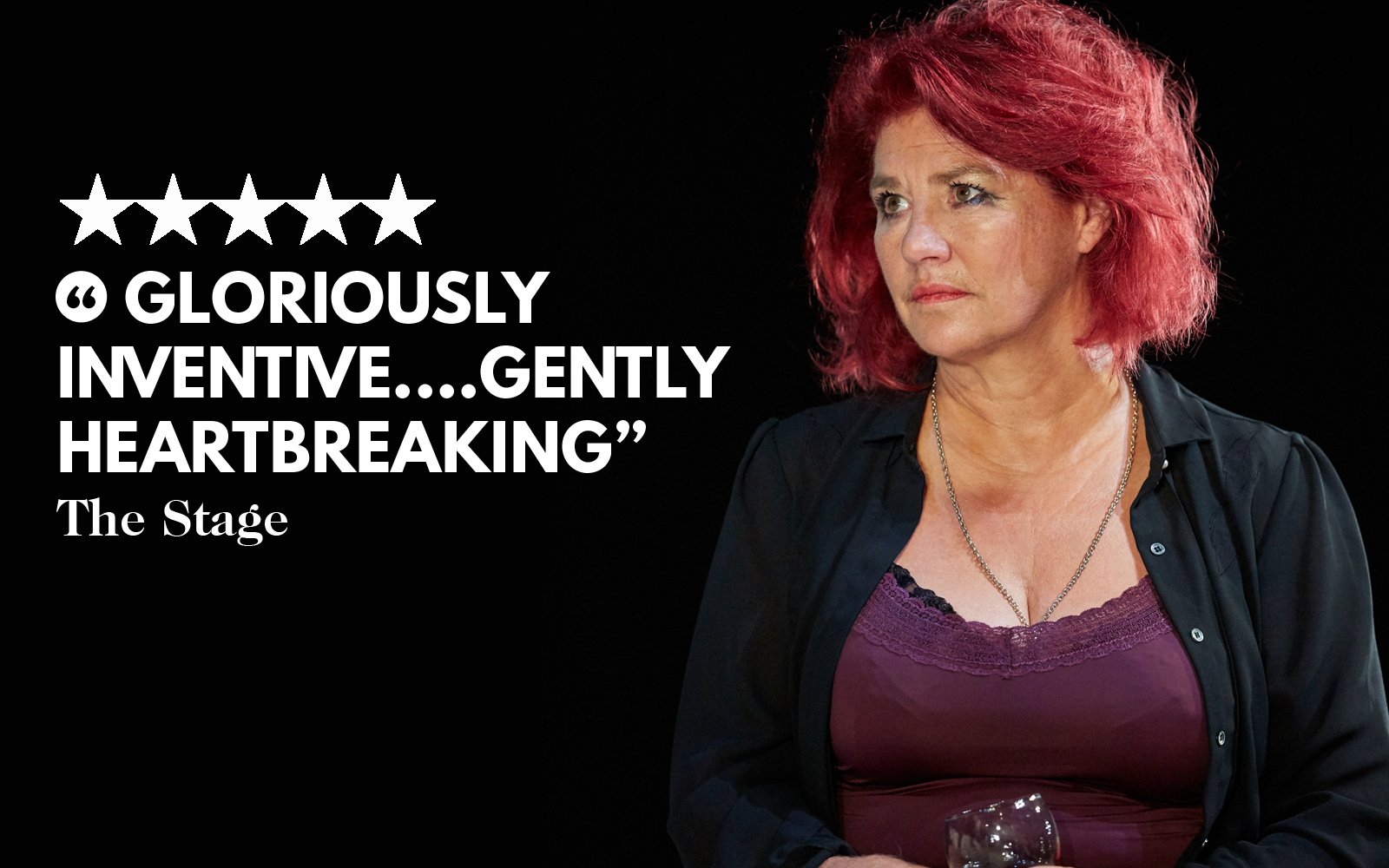 And I've got just the best pals to share the stage with - Hedydd Dylan and Morfydd Clark play my daughters, Simon Armstrong my brother, Alexander Riley my maid, Matthew Bulgo my nemesis and Richard Mylan my daughter's beau. All completely brilliant.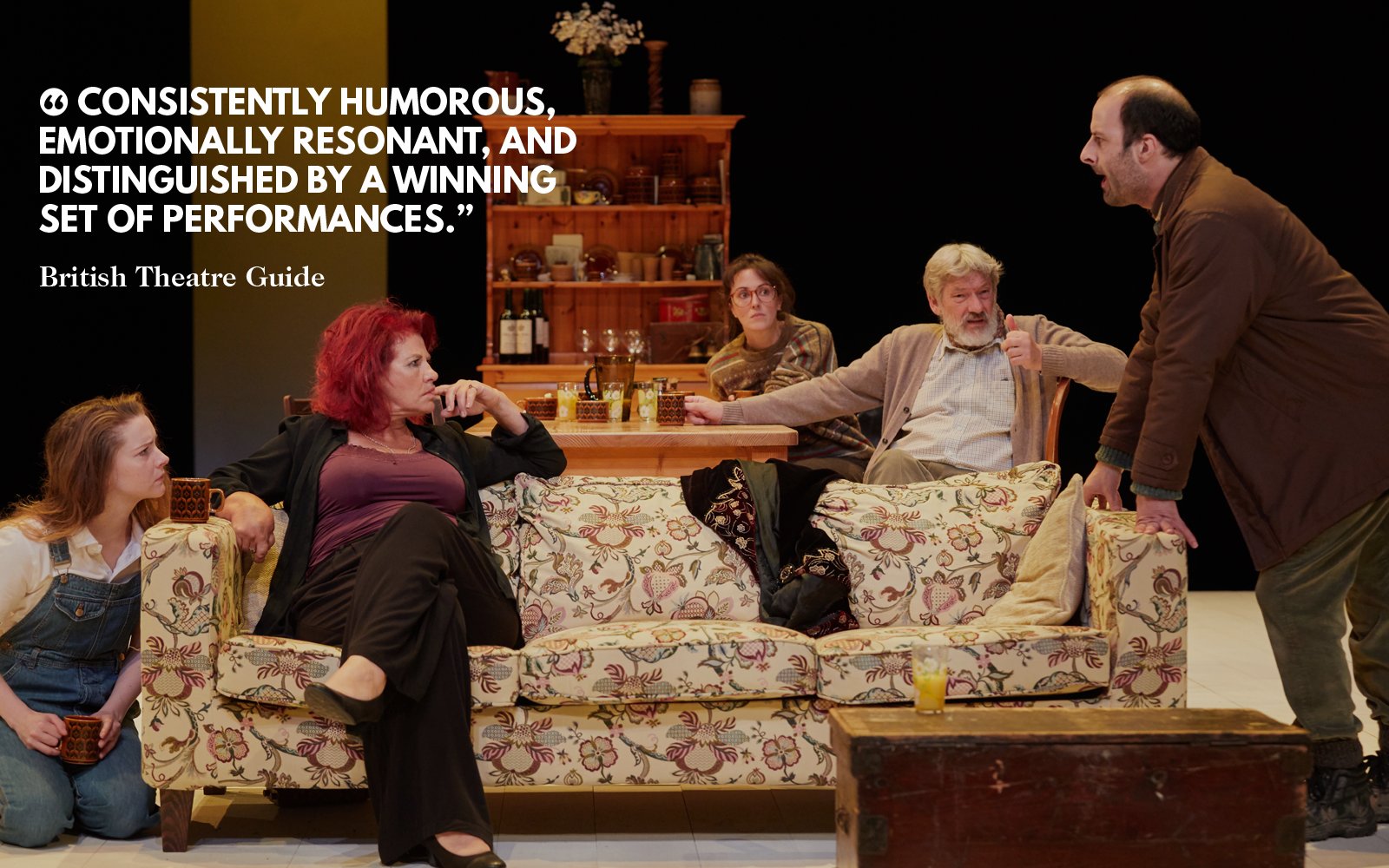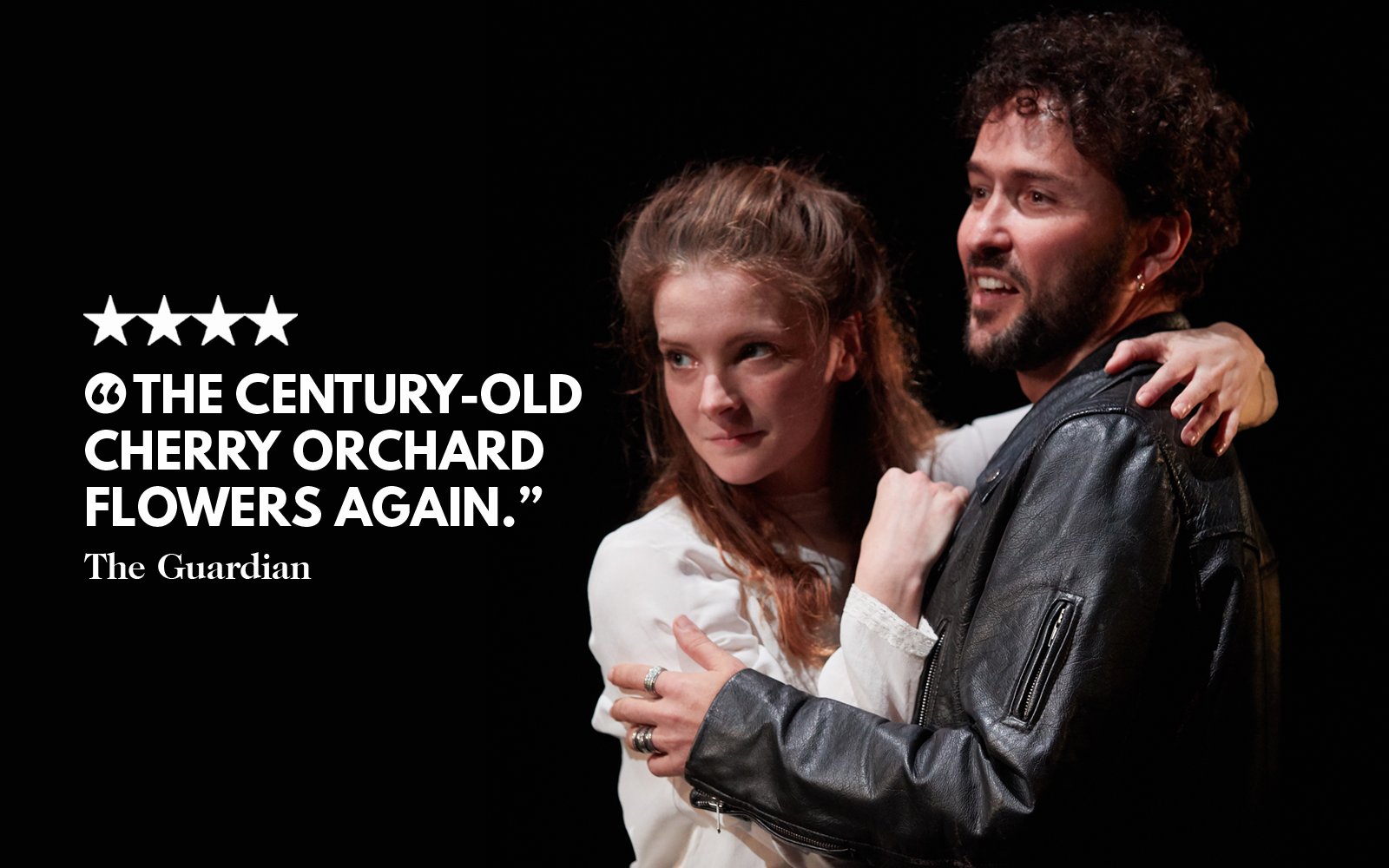 And now our run has been extended till Nov 3, so that gives us just a fortnight more playtime. Please come and join us if you can. We're at the Sherman Theatre, Cardiff till Friday Nov 3. You can book tickets here
https://uk.patronbase.com/_ShermanTheatre/Productions/TCO/Performances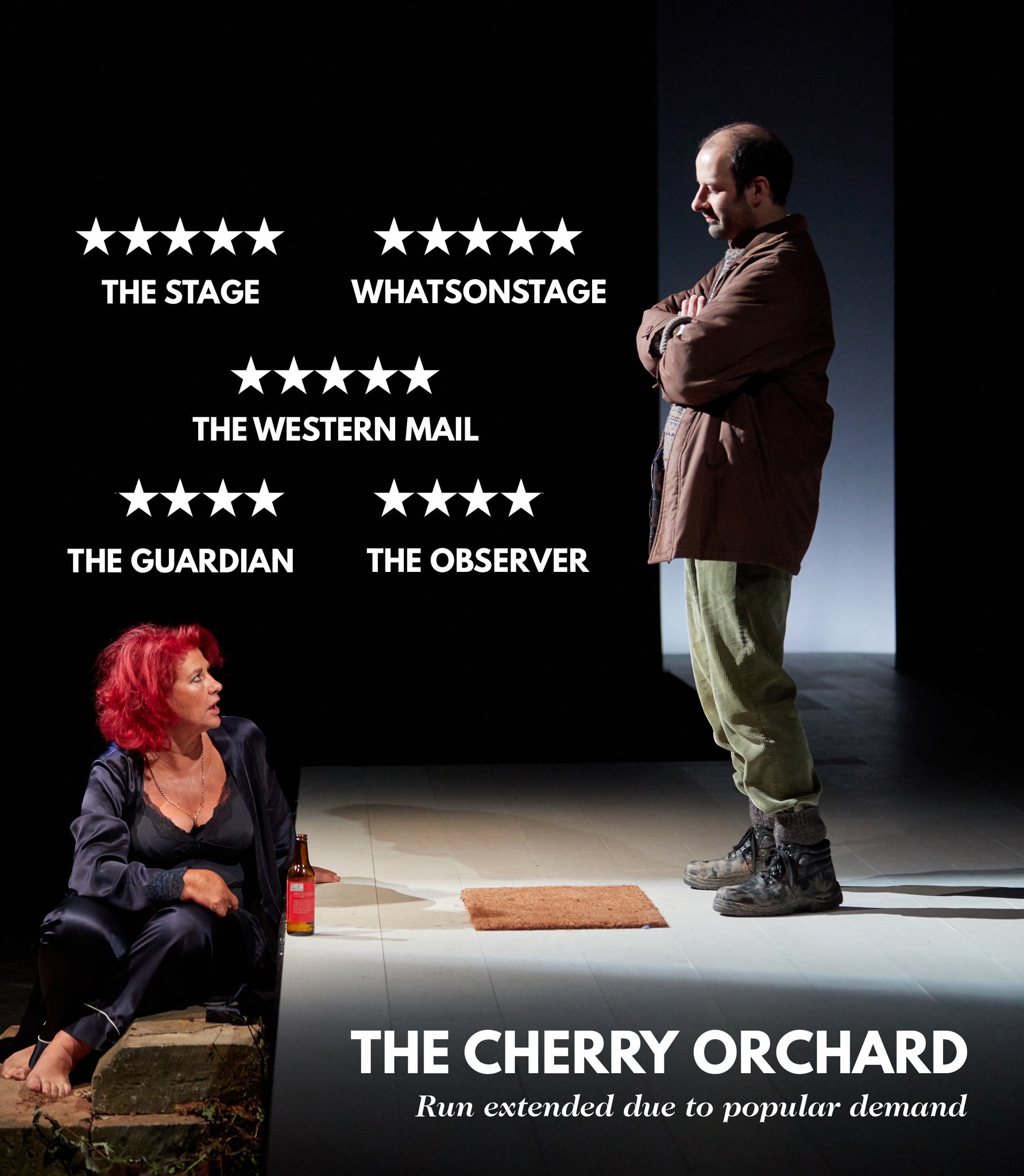 See you in the bar!
---
Monday, July 17, 2017
On June 21st, yes, the Summer Solstice, a heatwave hit. I had an audition in Tottenham Court Road for a BRILLIANT new Cherry Orchard at the Sherman Theatre. It was very hot but I think that played into my hands...
I got the job!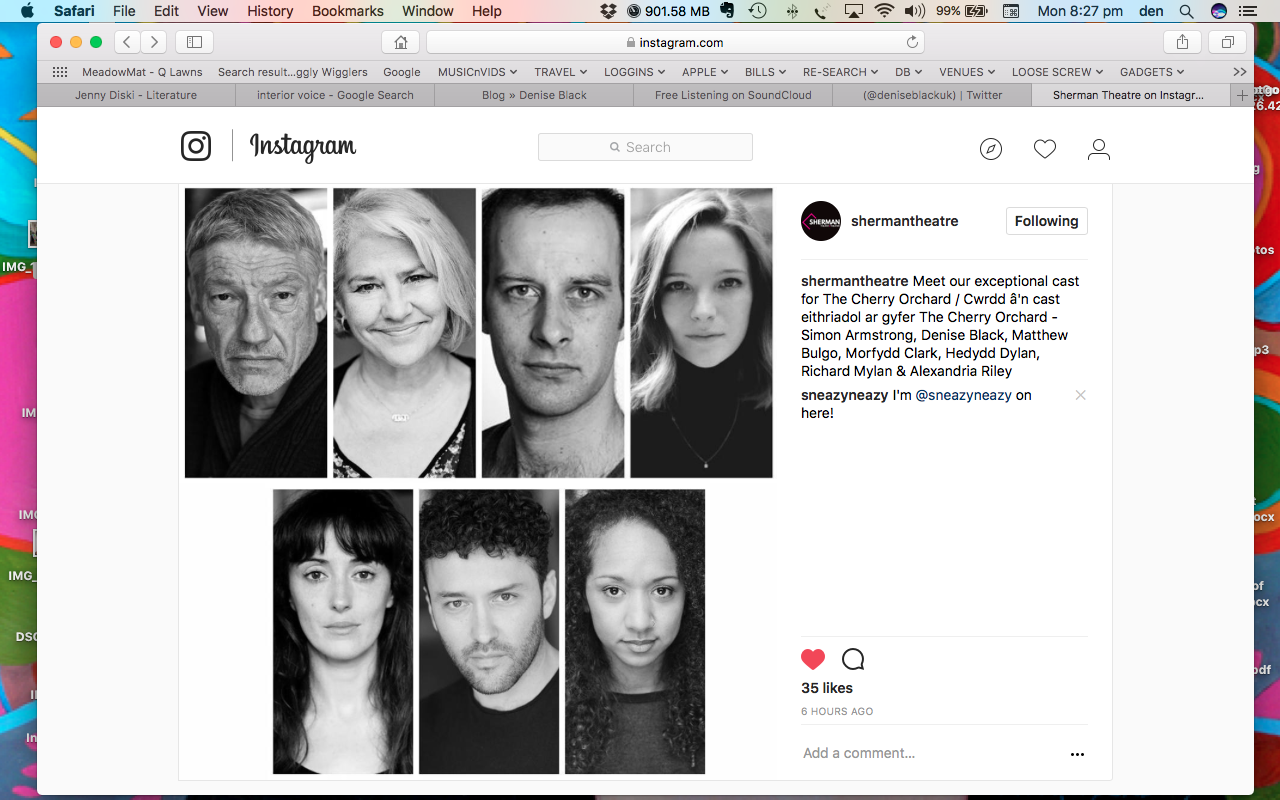 Cardiff here I come.
---